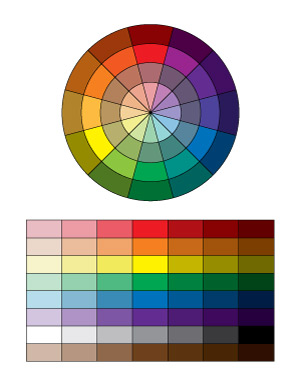 Painting a color wheel is a great way to learn how to mix colors. In addition to that - you will also create a perfect reference that you can use as a color guide.
The assignment has two parts:
Color wheel with shades, hues, tones, and tints of primary, secondary, and intermediate (tertiary) colors
Color value scale (tints, hues, and shades) of primary and secondary colors, plus brown scale and grey scale.
Part of the grade is your craftsmanship and painting inside the lines. Take your time!