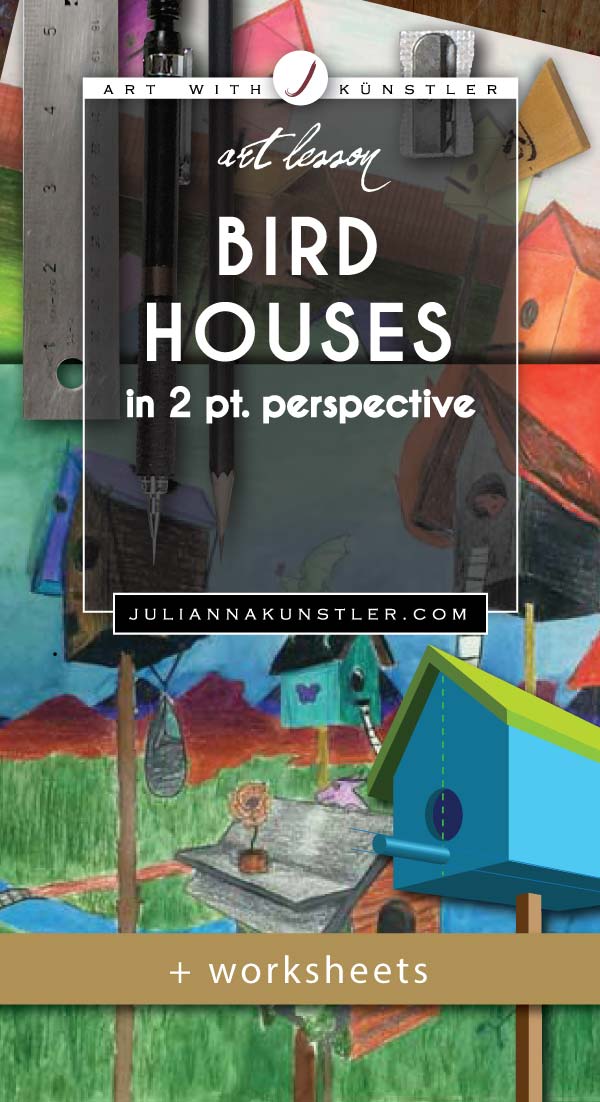 Draw 6 birdhouses:
above and below horizon
facing different directions
with creative details
Additional landscape details:
ground cover (grass, flowers, concrete, etc.)
vegetation (trees, bushes)
structures (houses, barns, etc.)
at least 3 creatures (birds, dragons, etc.)
Use colored pencils and watercolors (optional) for a colorful and realistic view.
Include color values to add depth to the drawing.