This is an observation drawing and painting project. You will utilize your composition skills and sence of proportion
Plan the position of each object. Compare the proportions and size relationships.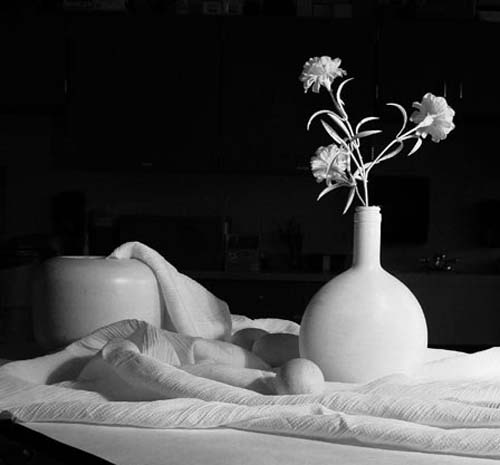 Start with building up the forms. ( if a form is symmetrical - start with the axis)
Then do the under painting - determine the major shadows/lights shapes
.
Then paint black and white as if you were shading.