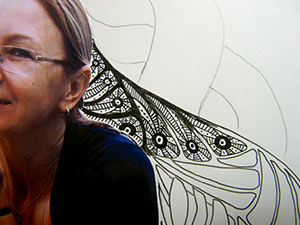 Add patterns and textures to the shapes. Use your creativity and craftsmanship.
The designs should incorporate repeating units, adjusted to the overall shape of the area.
That means that the size of the units can vary..
Use fine-point Sharpie to draw the patterns. Use variety of patterns and designs.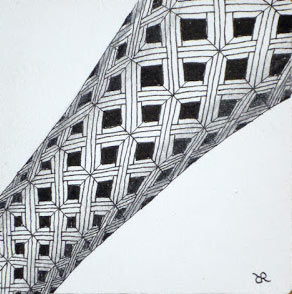 Use optical illusion effects if you can to make your shapes create 3-D space.
Feel free to add small patterned areas over your photograph.
Use darker and lighter shapes and patterns to create a nice variety of values.
Erase pencil lines when you are done!
Credits and examples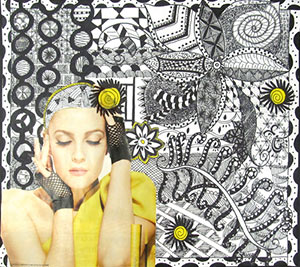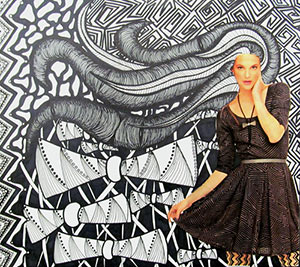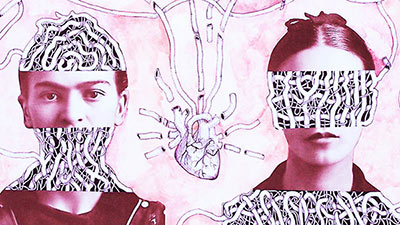 credits:
naea digication
zentangle blogspot
flickr.com
drawinglisarogers