If I was small... I could do this.....
Think of what you could do (job, activity, etc.) if you were small....

Start with planning and sketching.
Take photographs of yourself and (or) your friends doing the particular activity.
Combine it with an apropriate background.
Make it as natural as possible (adjust color balance, light, shadows, reflections, etc.). Add shadows, reflections, etc
Have fun!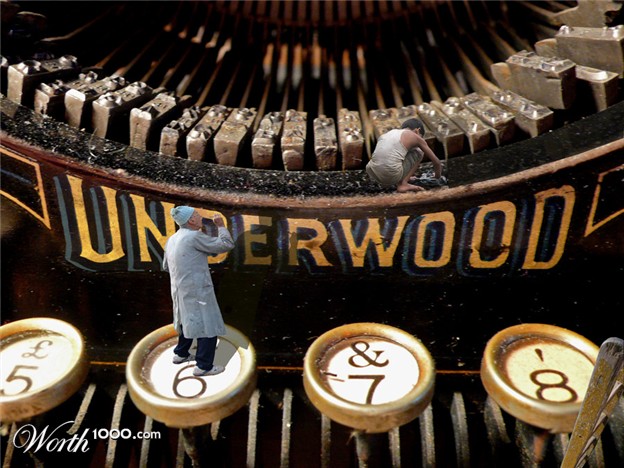 All images are from www.worth1000.com